GIS and STEM: Mapping the Way to Future Careers
by PCS Edventures
Nov 13, 2023
GIS and STEM: Mapping the Way to Future Careers
A geographic information system (GIS) is a valuable tool for a wide range of STEM careers, including environmental science, civil engineering and market analysis.
So, what is a GIS?
It's a system that creates, manages, analyzes and maps all kinds of data. A GIS connects data to a map and integrates locations with descriptions. This data is displayed using various apps and software, which can differ depending on the industry. The data is then used to make real-time, informed decisions. The data produced by a GIS is so essential to other STEM industries that this field of study is in high demand.
In this blog, we explore the advantages of using PCS Edventures' programs to expose learners to GIS and STEM and how it maps the way to future career opportunities.
GIS and STEM: Their Valuable Connection
The elements of STEM seamlessly intertwine with GIS, and when studied, have a profound impact on learners' minds. Together, GIS and STEM strengthen academic understanding and foster foundational life skills.
When engaged with GIS technology, learners explore mathematical concepts through spatial analysis and map projection. They analyze and display scientific data on maps, which is used to develop innovative solutions that influence the world! Learners also enhance their problem-solving, creative thinking and collaborating skills.
GIS and STEM are truly the perfect combination for Priming Your Students' Power Skills, which are vital for their future, no matter what career path they choose to follow!
A GIS often requires an essential STEM technology — drones!
Drones collect data that can be used and analyzed through GIS software. For instance, drones can survey damage after a natural disaster and monitor environmental changes. They can also survey construction sites and map out cities and towns.
Exposing learners to drones at a young age can spark an interest in various jobs and foster important career skills. Read Teach These 4 Vital Career Skills with Drones to learn more.
Explore GIS with PCS Edventures!
Set your learners up for success in GIS by immersing them in STEM with our hands-on programs.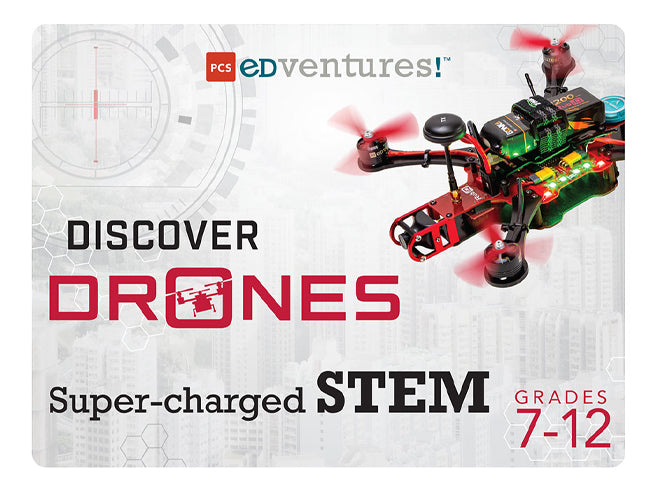 For example, in Discover Drones (Grades 7-12), learners experience the world's fastest-growing technology by building and piloting their own modular, open-source training drone in a collaborative environment, learning engineering, iterative design and applied science.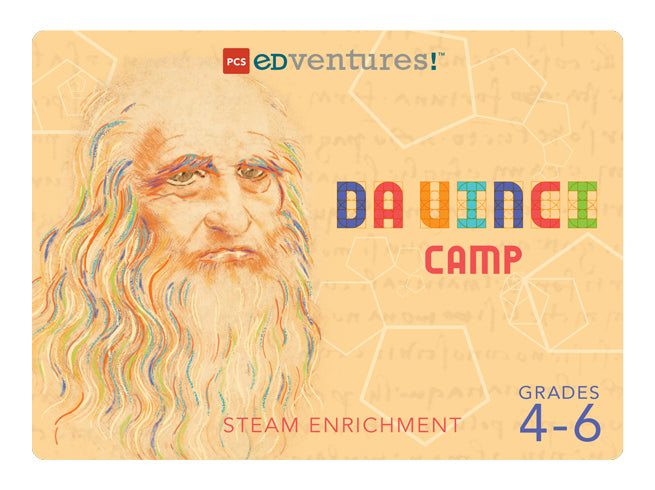 We also provide ready-to-go STEM programs that infuse aspects of GIS in interactive, multi-subject lessons. For instance, Da Vinci Camp (Grades 4-6) introduces learners to mapping perspectives and tasks them with replicating brick cities with our signature BrickLAB bricks. Learners gain hands-on experience with GIS, even without tech, while designing and building their cities.
PCS Edventures programs spark a passion for GIS and STEM, leading to many future career opportunities. Let's explore!
GIS and Science Careers:
Many science careers utilize GIS to analyze and visualize data to uncover patterns in the world around them. These patterns provide insights essential to scientific research.
Check out a few ways scientists leverage GIS in their specific fields:
Environmental Scientists:
In this industry, GIS analyzes data relating to environmental issues, such as the management of natural resources and land use, and the impact on the environment.
Drones play a key role in this field. They capture detailed images of species, survey habitats and collect water and soil samples.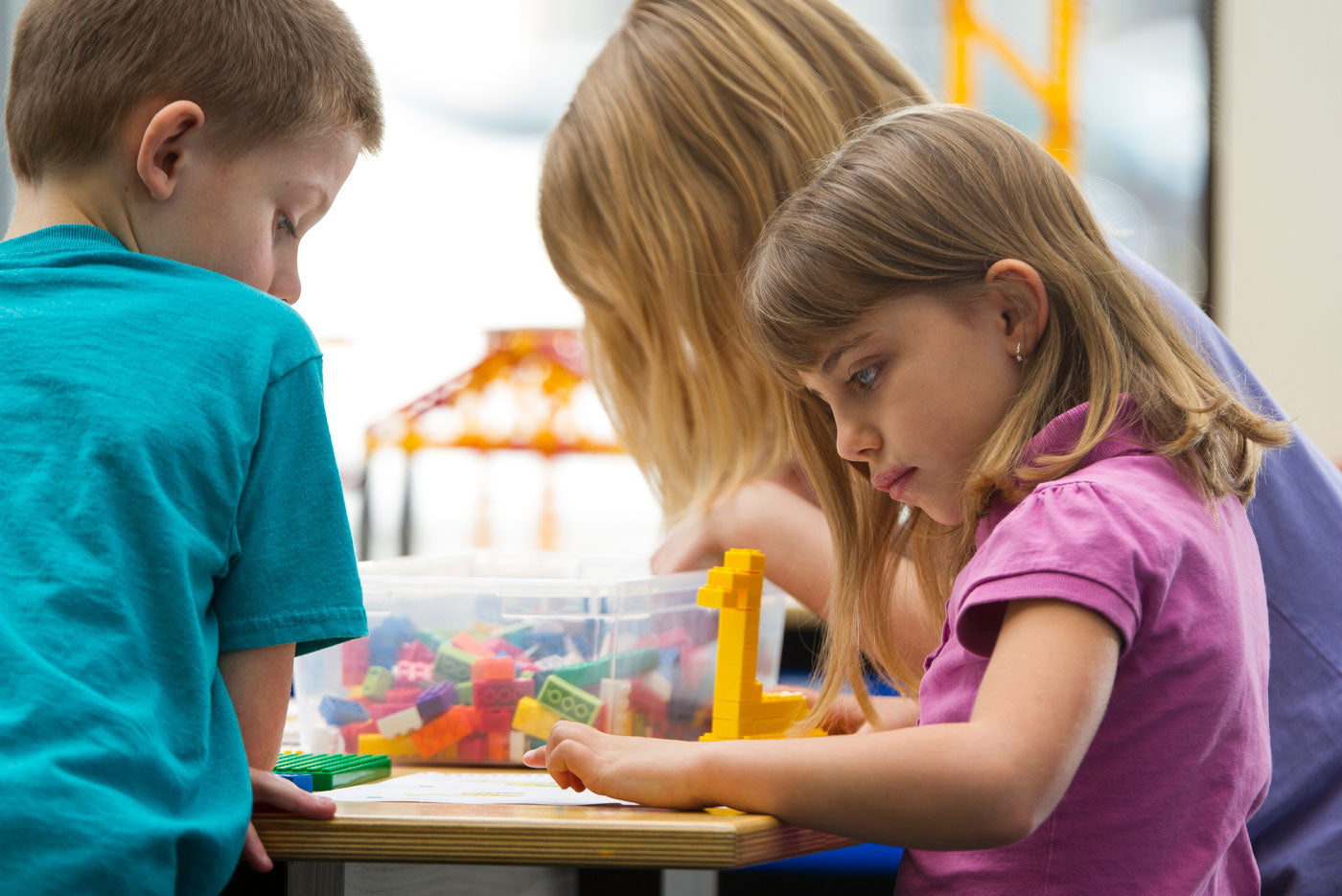 Public Health Analysts:
GIS helps track disease outbreaks, and the data is used to plan interventions to prevent and control the spread of diseases. Drones provide aerial surveillance needed to detect and monitor diseases, like mosquitos carrying malaria. Interestingly, they can transport medical supplies or collect samples, too!
GIS and Technology Careers:
Computers, data processing algorithms and drones are just a few pieces of tech essential when creating interactive maps with GIS. GIS technology has revolutionized various fields of study and provided them with invaluable tools!
Here are a few careers that home in on the tech side of GIS:
Web GIS Developers:
These developers build interactive web-based mapping applications and platforms that help users access and analyze geographic data. The applications and platforms they develop are used in many other STEM fields. Web GIS developers need drones to capture imagery and collect data that can be integrated into their GIS platform.
Remote Sensing Specialists:
Professionals in this field use technology such as drones and satellite imagery to collect spatial data. This data is processed and analyzed using GIS to solve regional, national and global problems, including natural resource management, urban planning and climate and weather prediction.
GIS and Engineering Careers:
Humans have always relied on architecture — some buildings and structures date back hundreds of years! Now, modern-day engineers often rely on GIS for spatial data and tools that help them plan infrastructures and improve design accuracy.
What's more, GIS allows engineers to analyze the impact their structures will have on the environment. Take a look:
Civil Engineers:
Civil engineers often use GIS to plan and design different infrastructures, like roads, dams and bridges. It helps engineers select sites ideal for infrastructure and provides information on how that infrastructure will affect the surrounding environment.
Drones collect data to create maps and models of the area, monitor building progress of the infrastructure and identify any damage to the nearby area.
If you have young engineers on your hands, reinforce their love for developing and building with our program Structural Design.
Transportation Engineers:
Through the use of drones, transportation engineers can safely capture aerial footage of roadways and intersections. GIS is essential in analyzing and optimizing traffic flow and designing transportation networks.
To spark an interest in future transportation careers, engage learners with BrickLAB STEAMventures: Transportation Collection!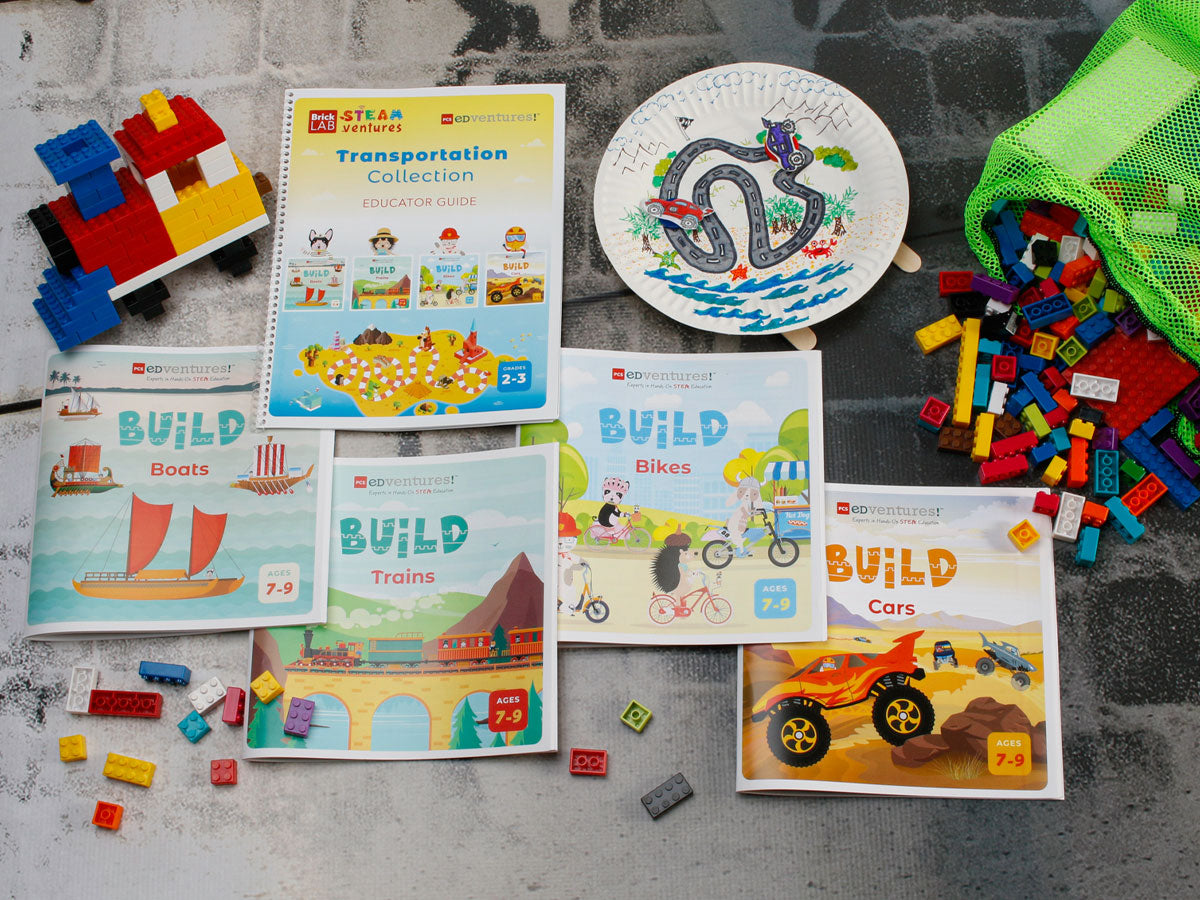 GIS and Mathematics Careers:
Models, measurements, statistical analysis, proportions and addition and subtraction are essential to any career in GIS. Inspire learners to pursue a job with mathematics by exposing them to GIS, hands-on STEM programs and exciting paths like these:
Market Analysts:
Surprisingly, market analysts heavily rely on GIS and mathematics! First, they analyze consumer behavior in an area, and then develop location-based marketing strategies. Any demographic trends noted through GIS software help support and plan business decisions. Drones are often used to select locations for new businesses and to monitor consumer behavior in public spaces.
Emergency Management Specialists:
Professionals in this field use GIS to predict disaster scenarios and plan response efforts.
Using data from GIS, they're able to decide where to best allocate resources during emergencies. Drones play a vital role — they are quickly deployed to areas after a natural disaster to assess damage, aid in search and rescue and identify evacuation routes.
Help learners understand the structural challenges natural disasters cause with Build a Better World.
Set Your Learners Up for Future Success with STEM & GIS!
Our programs are key to inspiring learners and mapping the way to future careers by exposing them to GIS and STEM. Not only will you spark an interest in a potential field of study, but you will also build a strong foundation with lifelong skills.
We have a blog series exploring exciting STEM careers — some of which might surprise you! Be sure to check them out:
Interested in learning more about drones? Watch our Discover Drones Webinar!
---
Author: Marissa Rosol
As a 4th-grade elementary teacher and instructional coach, Marissa believes hands-on learning is the key to student engagement. Her love for literacy, STEAM and student collaboration guides her instruction and professional development sessions.
---
References:
Centers for Disease Control and Prevention. (2019, September 24). "GIS and Public Health at CDC." Centers for Disease Control and Prevention. https://www.cdc.gov/gis/index.htm#:~:text=In%20terms%20of%20analysis%2C%20a,check%20out%20What%20is%20GIS%3F
GISGeography. (2023, October 14). "What can you do with a GIS degree?" GIS Geography. https://gisgeography.com/gis-degree/
Esri. (n.d.). "GIS Mapping Software, Location Intelligence & Spatial Analytics." http://www.esri.com/en-us/home
Gisbanker. (n.d.). Gisbanker - better data, better insights, better ROI. https://www.gisbanker.com/StrategicMarketingAnalysis.html